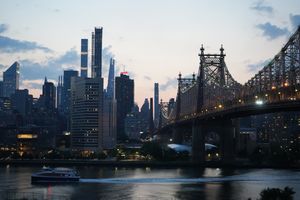 BIO
Positive expectation. Noble birth. When Hope King emerged into the world she was given name  that  
perfectly describes her predetermined path to prosperity. A New York native of Queens, Hope was  
raised by her father and older sisters following the passing of her mother. Surrounded by her rapping  
brother and cousins, Hope learned to cope with her loss through her growing love for Hip Hop. By 2006  
she was skillfully spitting rhymes of her own, and Hope King became known has the fearless Hope Trilly.  
Hope resettled in Atlanta with goals to further advance her developing music career. Fully thriving in the  
Peach State, Hope Trilly has become a recognized face and voice; she has graced many performance  
stages and has dominated 2 popular rap battles. She even received praise for her gift from fellow  
femcees Da Brat, Rah Digga, and Babs Bunny on TV One's "Ricky Smiley For Real" reality show, Hitman Holla and Remy Ma.
There are several notable names that helped shape Hope's musical background; she admires the works  
of Aaliyah, Lauryn Hill, Drake, Tupac, and Kendrick Lamar. She credits Lil' Wayne as being one of the  
most influential, next to God and her family's support.  
Hope Trilly surely satisfies with her authentic sound; which she considers to be a blend of both New York  
and Atlanta Hip Hop styles. The fearless Hope Trilly has captivated a rapidly-growing fan base, and her  
diligence and lyrical abilities give everyone lots to Hope for.